How to remove and disable TalkBack on Android
We explain what are the steps you must take to remove and deactivate TalkBack on Android. Likewise, we offer you explanations about what it is and what it is for.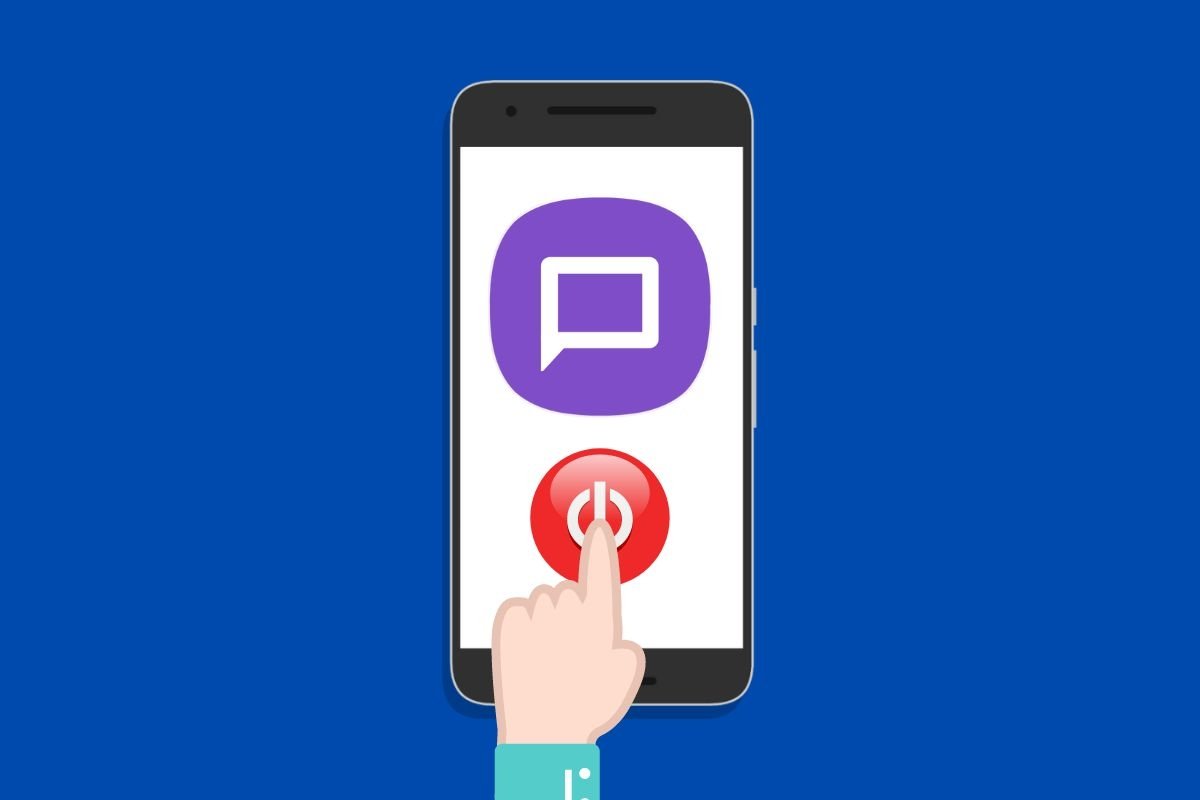 Modern operating systems include accessibility options that allow people with physical limitations to use their devices as normally as possible. If we focus on Android, one such feature is TalkBack . You may have already heard about this system, but you may have doubts. What is it and what is it for? Can it be disabled? Is there a way to remove it with buttons? To know all the details about this tool, stay with us. Learn to manage TalkBack on your Android mobile!
What is TalkBack and what is it for?
TalkBack is an accessibility tool. More specifically, it is a screen reader that Google includes in all Android devices. Thanks to its different functions, it allows you to control a mobile or tablet without having to look at it. Therefore, it is indicated for those users with vision problems .
The moment it is activated, TalkBack completely alters the operation of the device. Here are more details about its main controls:
Tactile exploration . It consists of sliding your finger across the screen so that TalkBack announces the elements that are on the screen. It supports buttons, icons and text. Additionally, it makes suggestions for actions to enable certain content. To activate a button, it is necessary to perform a double tap instead of a simple one.
Swipe to navigate . When there are menus with different options, with one finger it is possible to select the different items. To go up or down in the list, two fingers are used, as if it were a trackpad. When you check an item, TalkBack reads it out loud.
Navigation gestures . TalkBack associates some gestures with actions of the operating system. For example, swiping up from the bottom of the screen with two fingers returns you to the home screen. In general, these are the same Android navigation gestures , but executed with two fingers. In this way, the simple touch is reserved for the selection and reading of elements on the screen.
How to disable TalkBack on your Android
It is possible that you have inadvertently activated TalkBack on your Android and reading on the screen does not allow you to use your device normally. But do not spread panic! In the same way that it happens in activation, disabling this accessibility tool is very simple.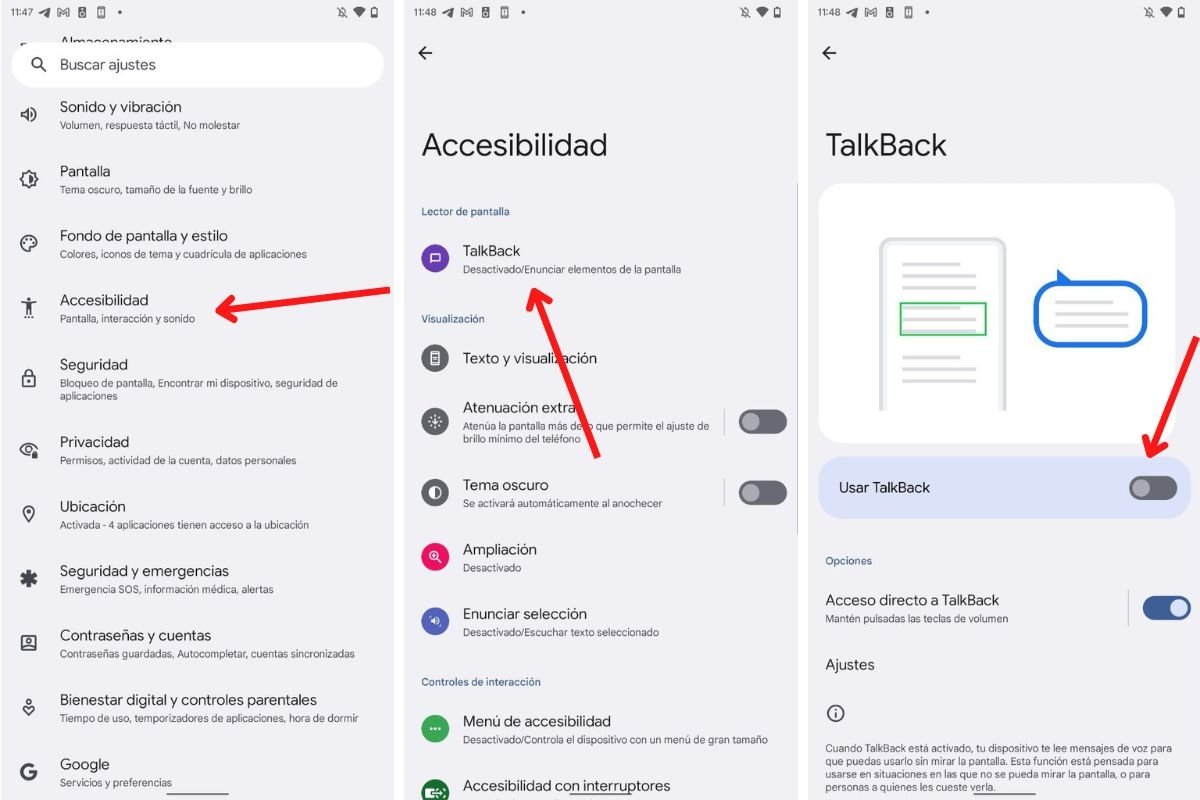 Disable TalkBack on Android step by step
Follow these instructions to turn off TalkBack on your Android :
Enter the Android settings.
Click on Accessibility .
Tap on TalkBack .
Disable TalkBack by tapping the corresponding slider.
If it's the first time you 're using TalkBack , a tutorial will be shown so you can get to know all its features up close.
How to remove TalkBack with buttons
To disable TalkBack you don't need to go to the phone settings. It is also possible to turn this feature on or off with a simple button combination. All you have to do is simultaneously press the volume up and volume down button on your device. Do this for a few seconds until the Volume keys were held down message appears . TalkBack has been disabled .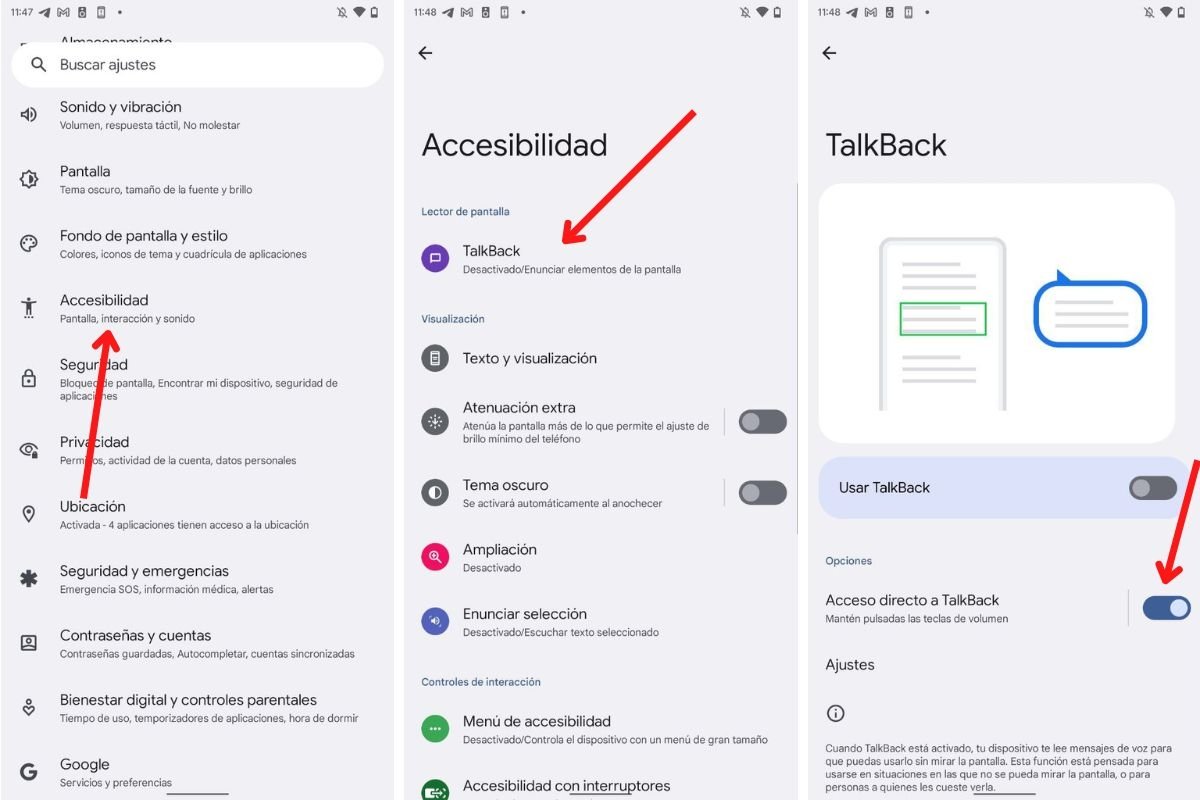 Turn off TalkBack with the volume buttons
You should know that it is only possible to activate and deactivate TalkBack with the volume buttons if you have previously done this:
Go to Android settings.
Access the Accessibility section .
Tap on TalkBack .
Turn on the TalkBack Shortcut setting .
How to remove TalkBack with the Google Assistant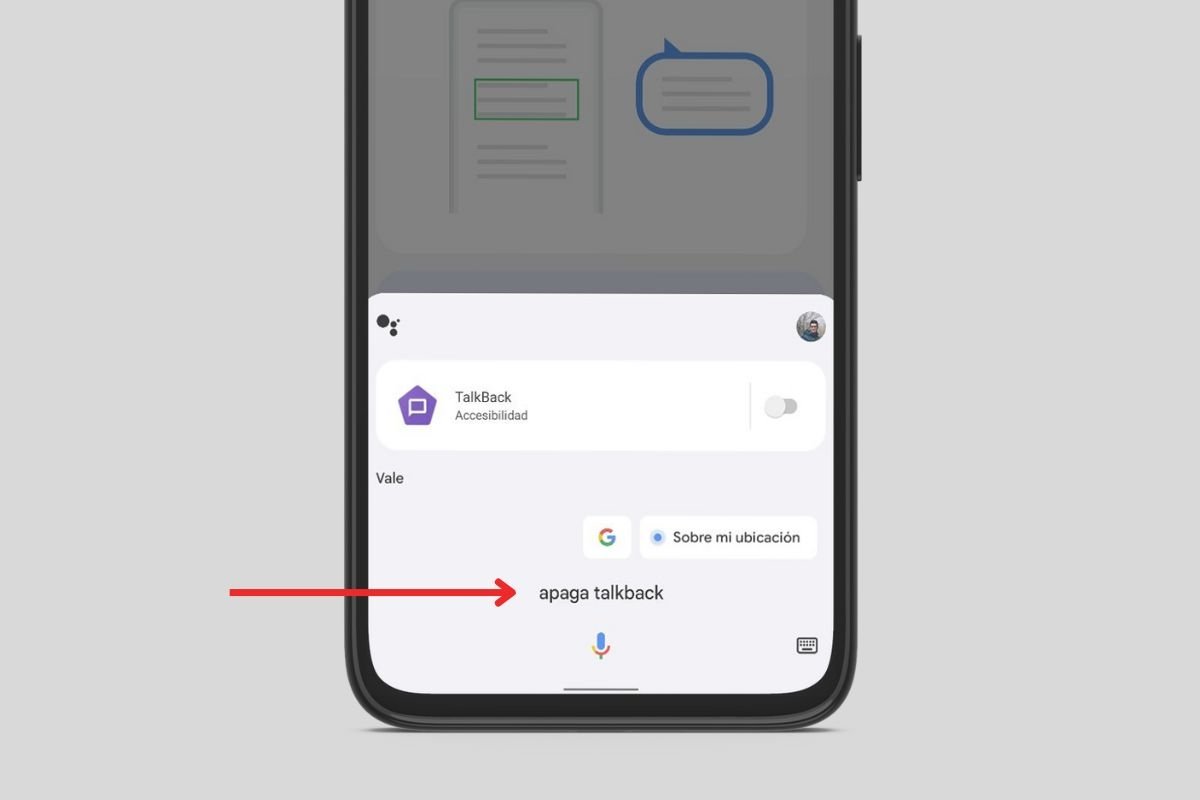 Turn off TalkBack with the Google Assistant
The last way that we propose for you to completely turn off TalkBack on your mobile (or turn it on, if necessary) is to ask the Google assistant . The commands are quite simple:
Hey Google, turn off TalkBack.
Ok Google, activa TalkBack.
Google Assistant will take care of turning the on-screen reader on or off when hearing any of these commands.
Why TalkBack activates itself
When everything works properly on your terminal, there's no reason for TalkBack to turn itself on. However, certain settings could cause this to happen. Here are some reasons that could cause Android's screen reader to be automatically enabled:
An application is controlling the accessibility of the device . Certain apps need access to device accessibility to control user actions and offer related services. For example, Nova Launcher uses these permissions to display information and activate gestures. If there are any errors, perhaps software is randomly enabling TalkBack. Review the permissions you have recently granted and, in the worst case, reset your terminal.
You are pressing the volume buttons . Turning TalkBack on and off with the volume buttons is useful. However, it may also facilitate its involuntary activation if, for example, you carry your mobile in your pocket.