How to count and measure steps on Xiaomi mobiles
Do you have a Xiaomi mobile? So you can improve your health, monitoring daily activity and keeping track of all the steps you take during the day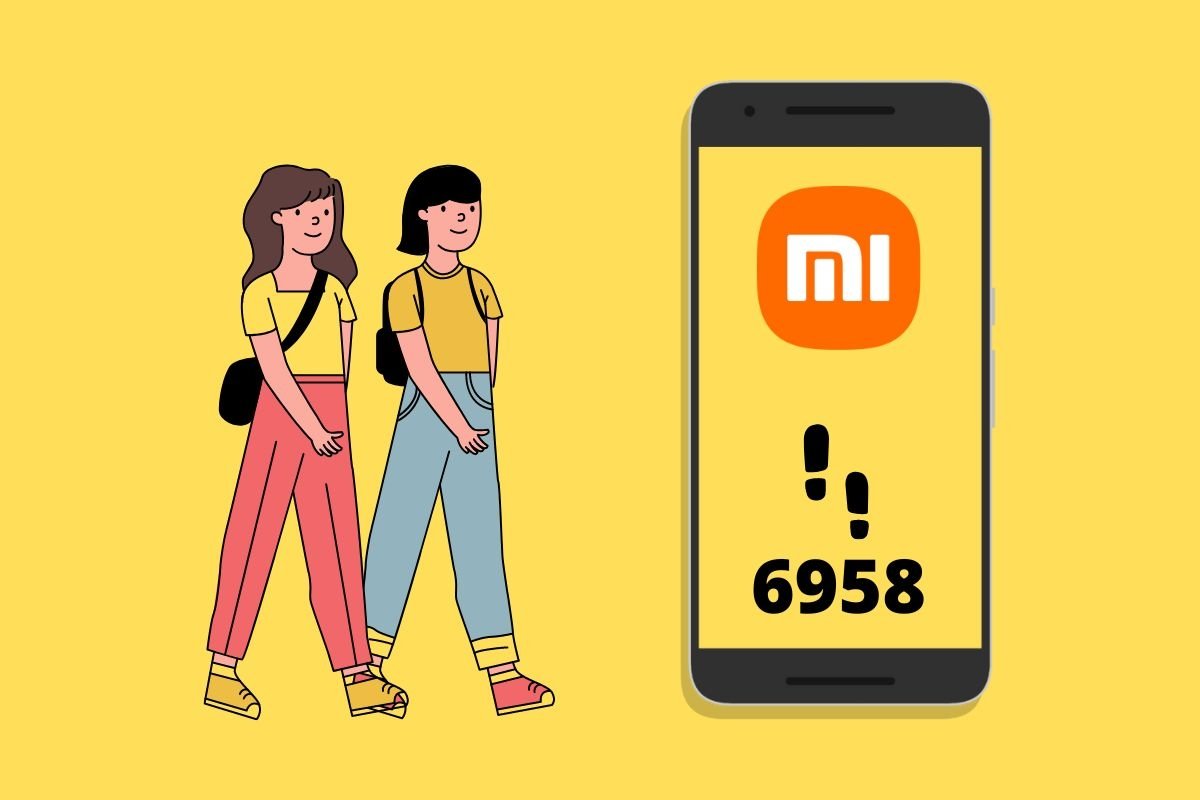 No one escapes that to improve health inevitably you have to eat well and exercise. In this last field, the manufacturers of devices have put the batteries. It is not only that they have released a multitude of specific devices to monitor health , but they have integrated related functions into mobile phones. One of them is the step counter, which allows you to know what your activity has been throughout the day. Do you want to know how it works on your Xiaomi phone?
In the following sections we are going to explain what you need for your Xiaomi mobile to start counting steps and measuring physical activity . To achieve this, you will not need any smart watch or bracelet. Rather, this method takes advantage of the terminal's accelerometer and gyroscope to achieve this.
What to do for Xiaomi to count my steps
For your Xiaomi mobile to start counting steps, all you have to do is download an application that allows you to carry out this function . There is one that the company itself has launched, called Zepp Life . Because it is a Xiaomi development, it is the one we are going to use to develop this guide. However, it is not the only one you have at your disposal.
Here are some applications to measure and count steps on your Xiaomi mobile (and any other):
Google Fit . It is Google's health app and allows you to connect WearOS devices. It has the most common options in this type of application, such as setting goals and counting calories. Of course, it includes a pedometer that is compatible with most Android devices.
pedometer . What else can we say? With this name, it is very clear what this application is for. In addition to the steps, it also shows information related to chloric consumption and a history of days.
Step Counter . Again, an explicit name for an application that is dedicated to counting steps, that is, acting as a pedometer. You don't need any additional device. Just your mobile phone.
Ideally, you should take a look at the  best training and fitness  apps available for Android. Each of them offers a series of very interesting possibilities to  improve your health and monitor your activity .
How to activate the Xiaomi pedometer or step counter
Let's go back to Xiaomi devices. We have already told you that Zepp Life (formerly called Mi Fit) is the application developed by Xiaomi to connect its wearables and monitor health . You will be happy to know that you can install this app on any device, not just Xiaomi phone.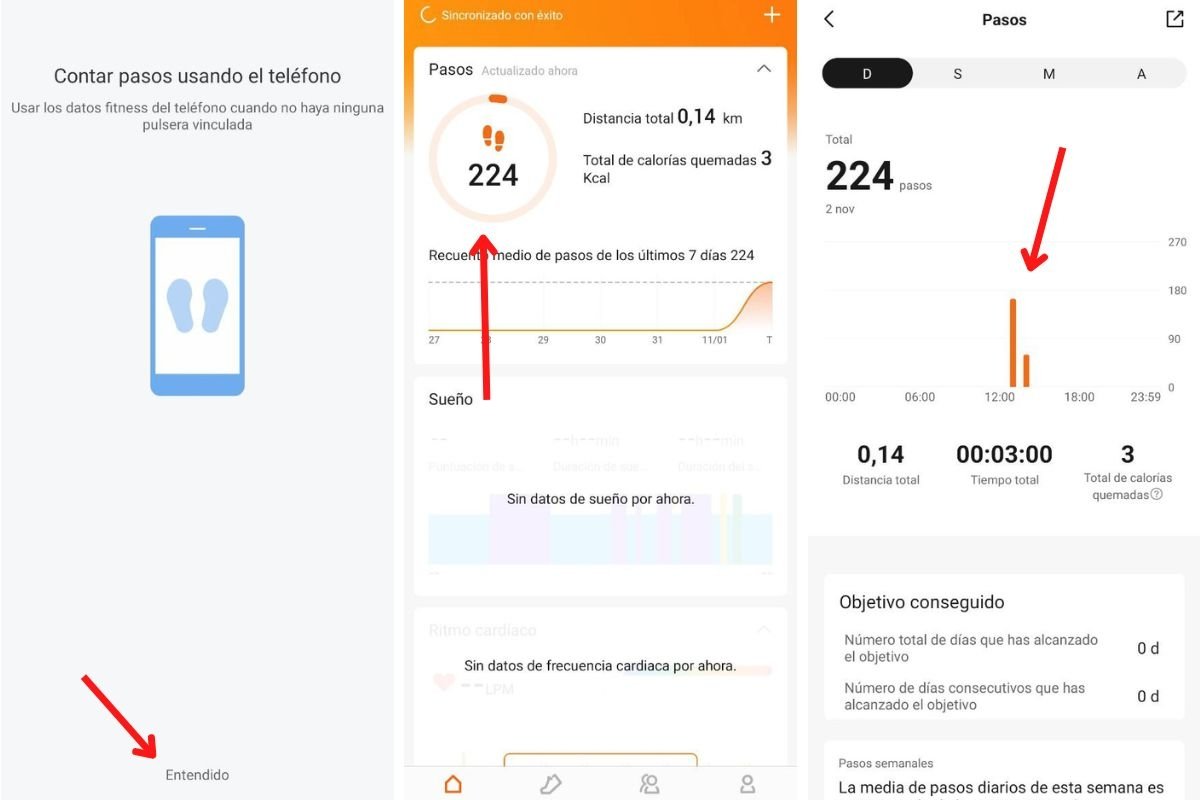 Start counting steps on a Xiaomi with Zepp
After installing Zepp Life on your device, follow these directions to start tracking steps:
Open the app.
Sign in with a Zepp account. You can use the one you already have from Xiaomi.
When the Count steps using phone message appears , tap Got it .
Start moving to see the steps at the top of the screen.
If you click on Steps , you can access the historical data of your movements.
When it comes to measuring steps, there are several things to keep in mind:
It is not as accurate as that of a smart watch . The mobile phone suffers many unexpected movements that the sensor can identify as footsteps. Therefore, the total count may be inaccurate. It is best that you use the information provided by Zepp Life as a reference to know your activity at the end of the day.
The number of steps is sometimes not updated . During our tests we have detected that sometimes the steps are not updated until the application is restarted. The advice we give you is simple: close and open the application from time to time to check your activity.
You may need to give the app additional permissions . Enter the Information section of the application to grant the access permission to Physical Activity . This way you make sure that the application is able to consult the necessary information. If this permission is not requested automatically, it is likely that you will have to do it manually.
How to show my steps on the Xiaomi lock screen
The latest versions of MIUI do not support showing the step count on the lock screen. However, there is a theme for Xiaomi phones that does enable this function. How to install it?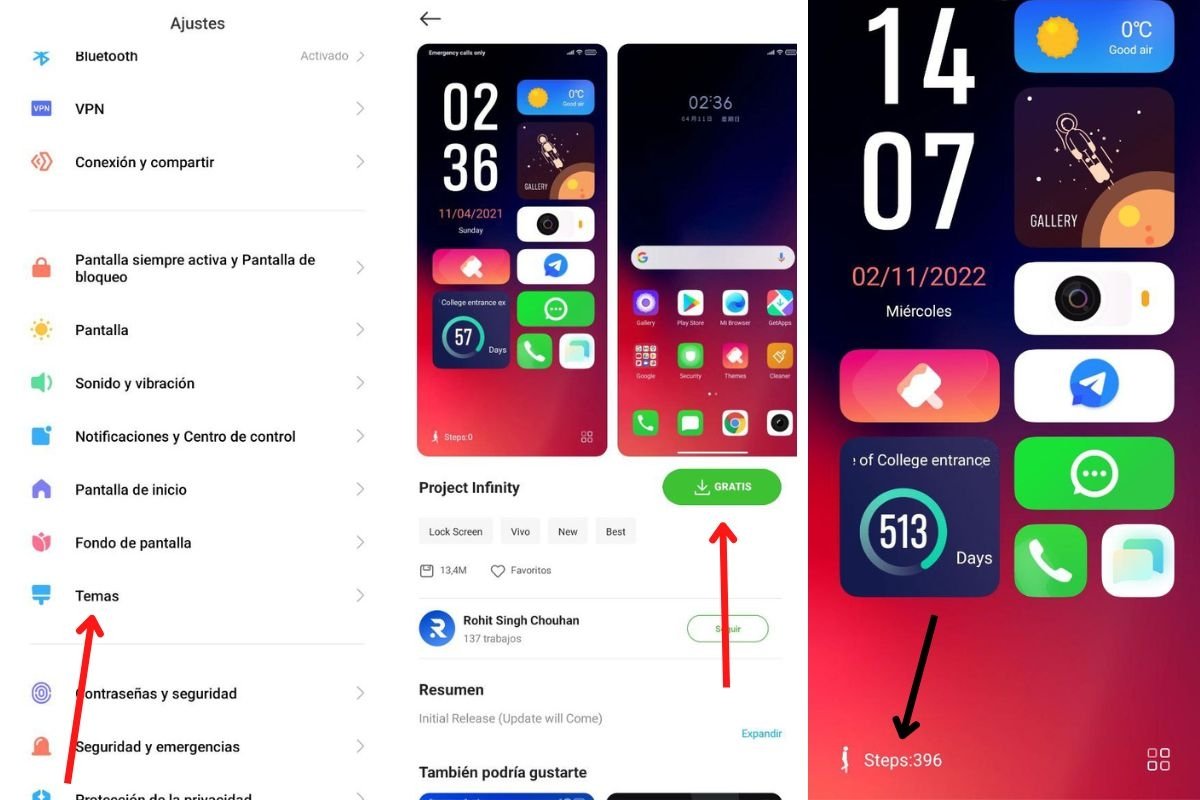 Show steps on Xiaomi lock screen
To see the steps on the lock screen of your Xiaomi follow these instructions:
Open the Themes section from the settings section.
Locate the topic named Project Infinity . Above you can see its tab within the Xiaomi theme store.
Download it and apply the style on your phone.
Now the step count is displayed on the lock screen and in the widget on the first home page.